The Congress of the United States has before it a bill to extend reciprocity across state lines at a national level. The aptly named HR 38 establishes the rules for states that allow concealed carry honoring the licenses of other states.
HR 38 was brought before the United States House of Representatives January 4, 2021 by Representative Richard Hudson, Republican, North Carolina. It has been referred to the Subcommittee on Crime, Terrorism, and Homeland Security. It establishes the rules for reciprocity between states, which is how one states honors another state's license to carry a gun.
We will go through the bill together and explore what it means for those who currently carry Concealed Weapons Permits.
The Summary
From the congress.gov description: This bill establishes a federal statutory framework to regulate the carry or possession of concealed firearms across state lines.
Specifically, an individual who is eligible to carry a concealed firearm in one state may carry or possess a concealed handgun (other than a machine gun or destructive device) in another state that allows its residents to carry concealed firearms.
It sets forth requirements for the lawful concealed carry across state lines. The bill preempts most state and local laws related to concealed carry and establishes a private right of action for a person adversely affected by interference with a concealed-carry right established by this bill.
I read the title and my first thought was that reciprocity is a very good thing. With a driver's license, reciprocity is the law of the land. You can drive from one end of the nation to the other without worrying about whether your South Carolina license to drive will be honored in California. This is not the case for carrying a gun.
Then I thought about how a national standard would affect the states. A good concealed carry reciprocity law would enhance the clarity and workability of the rules. A bad concealed carry reciprocity law could further gum up the works, dictating that a state with hands-off standards might have to compromise with a more restrictive state.
Let's read on to see which kind of bill we have. Remember that this bill will change many times before it comes to a vote, and keep your eyes open. The version I am reviewing with you is the original.
The Current Situation
Currently each state decides whether to honor the laws of each other state in regard to the carrying of a weapon. Before I head across the country to visit my family, I must check the reciprocity in each state I will visit. Happily, my drive across the Sunbelt includes states that all honor South Carolina's Concealed Weapons Permit.
If I decided to take a trip to New England, however, I would leave my gun at home. According to the USCCA's Reciprocity Map, I could use my permit in North Carolina and Virginia, but not in Connecticut, Pennsylvania, or New York. I would be fine in New Hampshire and Vermont.
Of course it is always good to review the gun laws of a state you are visiting, and those of your own home state. You will be surprised at the new laws that pop up on an annual basis when the legislative bodies are in session.
The Sponsors
Mr. Hudson (for himself, Mr. Allen, Mr. Babin, Mr. Balderson, Mr. Barr, Mr. Bishop of North Carolina, Mrs. Boebert, Mr. Brooks, Mr. Budd, Mr. Calvert, Mr. Chabot, Mr. Cline, Mr. Cloud, Mr. Davidson, Mr. Duncan, Mr. Fulcher, Mr. Ferguson, Mr. Gaetz, Mr. Gosar, Mrs. Greene of Georgia, Mr. Grothman, Mr. Higgins of Louisiana, Mr. Hill, Mr. Johnson of Ohio, Mr. Joyce of Pennsylvania, Mr. Kelly of Pennsylvania, Mr. Kinzinger, Mr. LaMalfa, Mr. Lamborn, Mr. Long, Mr. Mooney, Mr. Mullin, Mr. Nehls, Mr. Norman, Mr. Palazzo, Mr. Palmer, Mr. Posey, Mr. Reschenthaler, Mr. Rouzer, Mr. Rutherford, Mr. Steube, Mr. Taylor, Mrs. Wagner, Mr. Waltz, Mr. Weber of Texas, Mr. Zeldin, Mr. Crenshaw, Mr. Rice of South Carolina, Mr. Gooden of Texas, Mr. Bucshon, Mr. Wittman, Mr. Biggs, Ms. Stefanik, Mr. Meuser, Mr. Armstrong, Mr. Womack, Mr. Bacon, Mrs. Lesko, Mr. Simpson, Mr. Walberg, Mr. McKinley, Mr. Gonzalez of Ohio, Mr. Stivers, Mr. Cole, Mr. Hagedorn, Mr. Kustoff, Mr. Banks, Mr. Garcia of California, Mr. Hern, Mr. Newhouse, Mr. Brady, Mr. Huizenga, Mr. Austin Scott of Georgia, Mr. Buchanan, Mr. Green of Tennessee, Mr. Smith of Missouri, Mr. Stewart, Mr. Timmons, Mr. Emmer, Mr. Westerman, Mr. Murphy of North Carolina, Mr. Wright, Ms. Herrera Beutler, Mr. Schweikert, Mr. Williams of Texas, Mr. Bergman, Mr. Latta, Mrs. Walorski, Mr. Jacobs of New York, Mr. Burchett, Mr. Estes, Mr. Crawford, Mr. Wenstrup, Mr. Comer, Mr. Roy, Mr. Hice of Georgia, Mr. Moore of Alabama, Mr. DesJarlais, Mr. Thompson of Pennsylvania, Mr. Luetkemeyer, Mr. Amodei, Mr. Rogers of Alabama, Mr. Smucker, Mr. Mast, Mr. Loudermilk, Mr. Stauber, Mr. Guest, Mr. McHenry, Mr. Cawthorn, Mr. Dunn, Mr. Gibbs, Mrs. Spartz, Mrs. Hartzler, Mr. Jackson, Mr. Harris, Mr. Upton, Mr. Gohmert, Mr. Baird, Mr. Smith of Nebraska, Mr. Arrington, Mr. Johnson of South Dakota, Mr. Clyde, Mr. Carter of Texas, Ms. Granger, Mr. Jordan, Mr. Johnson of Louisiana, Mr. LaHood, Mrs. Bice of Oklahoma, Mr. Buck, Mr. Cuellar, Mr. Perry, Mr. Curtis, Mr. Vicente Gonzalez of Texas, Mr. Rodney Davis of Illinois, Mr. Scalise, Mr. Rose, Mr. Bishop of Georgia, Mr. Tiffany, Mr. Graves of Missouri, Mr. McClintock, Ms. Cheney, Mr. Pfluger, Mrs. Cammack, Mr. Carter of Georgia, Mr. Burgess, Mr. Webster of Florida, Mr. Rogers of Kentucky, Mr. Aderholt, Mr. Steil, Mr. Fallon, Mr. Reed, Mr. Moore of Utah, Mr. Guthrie, Ms. Mace, and Mr. Kelly of Mississippi) introduced the following bill; which was referred to the Committee on the Judiciary
I reviewed the list of 179 cosponsors and was not surprised to find an R behind each name. Democrats are not signing on to this bill at present. My home state of Oklahoma boasts 5 cosponsors and my adopted state of South Carolina contributed six cosponsors.
The Text
A BILL
To amend title 18, United States Code, to provide a means by which nonresidents of a State whose residents may carry concealed firearms may also do so in the State.
Be it enacted by the Senate and House of Representatives of the United States of America in Congress assembled,
SECTION 1. SHORT TITLE.
This Act may be cited as the "Concealed Carry Reciprocity Act".
SEC. 2. RECIPROCITY FOR THE CARRYING OF CERTAIN CONCEALED FIREARMS.
(a) In General.—Chapter 44 of title 18, United States Code, is amended by inserting after section 926C the following:
Follow the link to see the law as it now stands.
Notwithstanding any provision of the law of any State or political subdivision thereof (except as provided in subsection (b)) and subject only to the requirements of this section, a person who is not prohibited by Federal law from possessing, transporting, shipping, or receiving a firearm, who is carrying a valid identification document containing a photograph of the person, and who is carrying a valid license or permit which is issued pursuant to the law of a State and which permits the person to carry a concealed firearm or is entitled to carry a concealed firearm in the State in which the person resides, may possess or carry a concealed handgun (other than a machine gun or destructive device) that has been shipped or transported in interstate or foreign commerce, in any State that—
If you have with you a permit from your home state, you get to carry in the other states that allow guns. If you are prohibited by federal law (for instance, a felon or a marijuana user) you can not carry a weapon. You can't violate the gun laws of the state you are visiting, so make sure you review the law before you visit.
"(1) has a statute under which residents of the State may apply for a license or permit to carry a concealed firearm; or
If the state has a licensure requirement, your home state's license fulfills the requirement.
"(2) does not prohibit the carrying of concealed firearms by residents of the State for lawful purposes.
If the residents of the state cannot carry there, neither can you.
"(b) This section shall not be construed to supersede or limit the laws of any State that—
"(1) permit private persons or entities to prohibit or restrict the possession of concealed firearms on their property; or
If the state allows property owners to restrict weapons on their land, that law applies to you.
"(2) prohibit or restrict the possession of firearms on any State or local government property, installation, building, base, or park.
If the state restricts weapons on state or local government property, that restriction applies to you.
"(c) (1) A person who carries or possesses a concealed handgun in accordance with subsections (a) and (b) may not be arrested or otherwise detained for violation of any law or any rule or regulation of a State or any political subdivision thereof related to the possession, transportation, or carrying of firearms unless there is probable cause to believe that the person is doing so in a manner not provided for by this section. Presentation of facially valid documents as specified in subsection (a) is prima facie evidence that the individual has a license or permit as required by this section.
This is the meat of the document. You can show the police your permit from your state, and they have to honor it. But you still have to obey their state's laws.
"(2) When a person asserts this section as a defense in a criminal proceeding, the prosecution shall bear the burden of proving, beyond a reasonable doubt, that the conduct of the person did not satisfy the conditions set forth in subsections (a) and (b).
You are innocent until proven guilty when you are accused of violating the gun laws of the state you are visiting.
"(3) When a person successfully asserts this section as a defense in a criminal proceeding, the court shall award the prevailing defendant a reasonable attorney's fee.
You are entitled to recoup the cost of defending yourself if you win your case against the state you are visiting with your state's permit.
"(d) (1) A person who is deprived of any right, privilege, or immunity secured by this section, under color of any statute, ordinance, regulation, custom, or usage of any State or any political subdivision thereof, may bring an action in any appropriate court against any other person, including a State or political subdivision thereof, who causes the person to be subject to the deprivation, for damages or other appropriate relief.
If the state violates your right to reciprocity, you can take that jurisdiction to court.
"(2) The court shall award a plaintiff prevailing in an action brought under paragraph (1) damages and such other relief as the court deems appropriate, including a reasonable attorney's fee.
Violating your right to reciprocity could cost the state money.
"(e) In subsection (a):
"(2) The term 'handgun' includes any magazine for use in a handgun and any ammunition loaded into the handgun or its magazine.
This makes reciprocity work for your magazine and ammunition as well as for your gun.
"(f) (1) A person who possesses or carries a concealed handgun under subsection (a) shall not be subject to the prohibitions of section 922(q) with respect to that handgun.
I looked at Chapter 44, section 922(q), and found this: It shall be unlawful for any individual knowingly to possess a firearm that has moved in or that otherwise affects interstate or foreign commerce at a place that the individual knows, or has reasonable cause to believe, is a school zone. In other words, 922(q) holds you liable for something that happened before you had the gun. This bill removes that risk.
"(2) A person possessing or carrying a concealed handgun in a State under subsection (a) may do so in any of the following areas in the State that are open to the public:
"(A) A unit of the National Park System.
"(B) A unit of the National Wildlife Refuge System.
"(C) Public land under the jurisdiction of the Bureau of Land Management.
"(D) Land administered and managed by the Army Corps of Engineers.
"(E) Land administered and managed by the Bureau of Reclamation.
"(F) Land administered and managed by the Forest Service.".
This opens up public use areas to permit carriers. Check the local rules for this. Some of these areas allow you to carry while walking on the property but not if you enter any of the buildings.
(b) Clerical Amendment.—The table of sections for such chapter is amended by inserting after the item relating to section 926C the following:
926D: Reciprocity for the carrying of certain concealed firearms.".
This is inserting a heading for the new section of the law.
(c) Severability.—Notwithstanding any other provision of this Act, if any provision of this section, or any amendment made by this section, or the application of such provision or amendment to any person or cir­cum­stance is held to be unconstitutional, this section and amendments made by this section and the application of such provision or amendment to other persons or circumstances shall not be affected thereby.
If someone messes up this bill with unconstitutional additions, those additions should be stricken without striking the whole law.
(d) Effective Date.—The amendments made by this section shall take effect 90 days after the date of the enactment of this Act.
How It Affects You
This is a clean bill right now, but it has not yet been debated and amended. Written as it is now, it simply opens up reciprocity to make life simpler for a person who crosses state lines. You still have to obey the laws of all the states you visit. They just have to let you carry if you have a permit from your state.
Note that you have to have physical proof of a permit. If you reside in a Constitutional Carry state, you still need something in your pocket that says your state has approved your right to carry.
Double Eagle Gunworks LLC holds Concealed Weapons Permit (CWP) classes, so we benefit from people getting permits. Even so, we would like Constitutional Carry to be the law of the land.
This bill does not erase the gun laws of any state, and you don't get an automatic permit. You still need to do whatever is required in your state to get a permit before you can visit another state and benefit from the bill.
This bill is good as far as it goes. We would like to see it passed. But it is not the last stop on the road to acknowledging the Second Amendment as was intended. We're not quite up to the standard of "the right to bear arms shall not be abridged."
What To Do About HR 38
Here's a congress.gov link. Find your Representatives and Senators and call or email them. Maybe even write them an old-fashioned paper and ink letter. Thank them for sponsoring bills that you like, including HR 38, and ask them to vote yes. Suggest other bills that you would like to see them sponsor.
Get involved in politics at the local level. Look around for a political group that values what you do and join the grassroots effort to turn our great nation in the direction you think it should go.
Keep reading my blog. Join our newsletter. Contact us if you are within driving distance of Upstate South Carolina. Look at our calendar. We provide group and individual instruction on the gun topic of your choice. Watch our YouTube videos for more helpful information.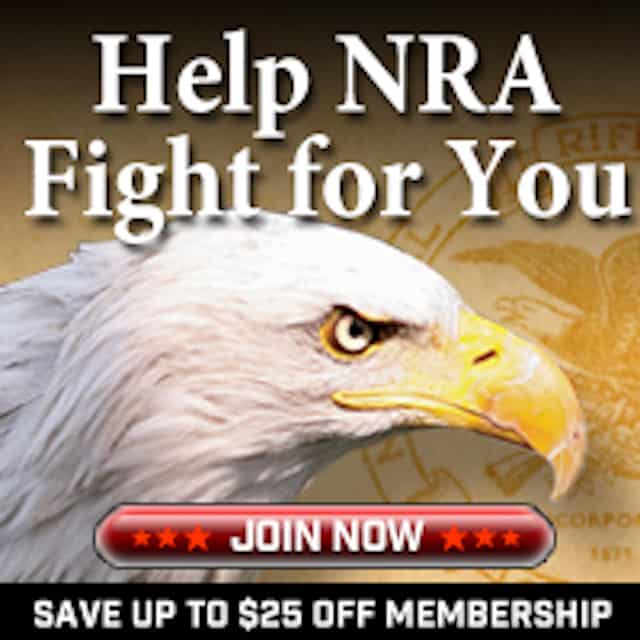 Use our coupon code "double10" to get a 10% discount with your first purchase at the following websites:
When you use our affiliate links we are compensated at no extra cost to you.